The Polished Woman - Replay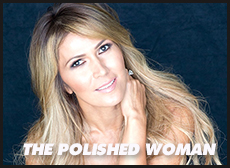 The Polished Woman is a Telly Award and Communicator Award winning, women's lifestyle show hosted by Jessica R. Bunevacz and produced by Max Tucci. The weekly show, inspires, educates and motivates women to live their best lives. It is a show that let's women know, we see you, we hear you and we love you. 
Join Jessica and her inspirational guests every Monday at 1pm PST on LA Talk Radio. And as Jessica says after every show, "Remember to give love to the next person you see".