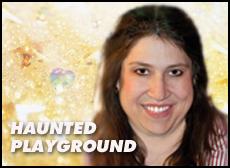 Tuesday 3:00pm - 4:59pm
(PST)
Ghosts, Angels, Demons, Psychics, Elementals, Inter-dimensional Creatures, Aliens, Bigfoot, or the Griffin in your own back yard – nothing is off-limits or too outlandish while on-air with Haunted Playground, anchored by top-rated talk host Sheena Metal founding member of The Western Pacific Paranormal Alliance.
From today's top para1234normal experts to the most bizarre phenomenon to the world's most engaging spiritual people, Haunted Playground has room for everyone on the paranormal kickball team!
Monday, Tuesday, Wednesday, Thursday, Friday 5:00pm - 6:59pm
(PST)
The Sheena Metal Experience is definitely not your mother's talk radio show.  Combining today's hottest celebrity guests and tomorrow's most irreverent headline-makers, the show is raw, uncensored, and all-Sheena-all-the-time. Using her trademark cutting-edge observation, LA entertainment icon Sheena Metal rips the veil off the human sideshow, exposing Homo Sapiens at their most bizarre -- making you wonder how you ever got by without her. It's talk radio the way it was meant to be, "Sheena-Style": unscripted, unpredictable, a little horrifying, and a lot hysterical. It may be Sheena's show but it's definitely your experience.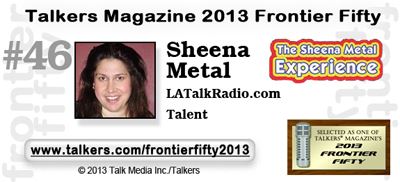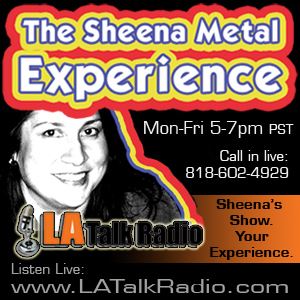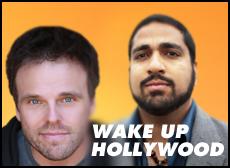 Tuesday 8:00pm - 8:59pm
(PST)
The hosts of Wake Up Hollywood Nikhil Korula and Eddie Pence have toured across the country, played to some of the biggest crowds around and know all the right questions to ask these new artists that they hand pick for each week's show. The best part is none of this radio show is scripted and these guys know what it takes to succeed in the industry and have been good friends for years so you can count on leaving the show with a laugh, a good song or a conversation that will make you think.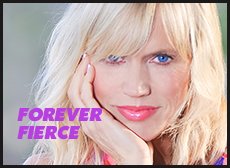 Tuesday 11:00am - 11:59am
(PST)
Forever Fierce is an all video talk show hosted by Catherine Grace O'Connell. She is joined each week by a diverse series of guest co-hosts of all ages and genders to keep the show fresh … and Fierce. This show is the definitive talk show/podcast to fiercely empower women of all ages through the lens of Midlife. Featured guests range from bestselling authors, creators, entertainers, health & wellness experts, world changers, business and financial leaders, entrepreneurs, celebrities, and moms!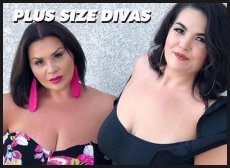 Tuesday 7:00pm - 7:59pm
(PST)
Deanna and Carmen are two plus size divas having fun, entertaining & curvy conversation while promoting body acceptance & inspiration. There will be weekly guests and the topics will be limitless! The show is called 'The Plus Size Divas' but it's for EveryBODY! Remember: The scale says, "Masterpiece"!