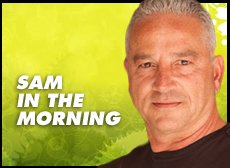 Monday, Tuesday, Wednesday, Thursday, Friday, Saturday, Sunday 10:00AM - 10:59AM
(PST)
Live from Los Angeles every weekday morning Sam bring you an entertaining and irreverent show that mixes a variety of the day's topics with funny and smart conversation. The show features a breadth of fascinating guests, bestselling authors and celebrities.
Enjoy your morning at the office with spicy talk and smart humor. Call in live and chat with us.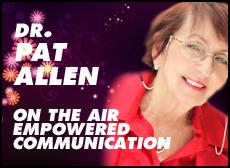 Thursday 4:00PM - 5:59PM
(PST)
On On the Air Empowered Communication Dr. Pat Allen gives her talk to an audience of fans and skeptics, and she wows with her Avant garde style, political incorrectness, and the hard truth about ourselves and our relationships, getting laughs and even tears along the way.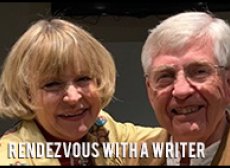 Thursday 6:00PM - 6:59PM
(PST)
Hosts OutWest Shop's Bobbi Jean Bell and Jim Bell chat LIVE with creators of the Written Word. Unscripted. Entertaining. Informative. Tune in to enjoy live conversation with our guest about their latest project and the creative process. The guest may be an author, poet, songwriter, screenwriter or blogger. Those that support the wordsmith are included too like literary agents, publicists, publishers, editors and more! To inquire about appearing on the broadcast:
guestrwaw@gmail.com
ABOUT OUR SPONSOR - OUTWEST SHOP 
We are passionate about the American West. The truth and the myth. We are Purveyors of Fine
Western Goods. We scout for unique and distinctive apparel, accessories, home décor, and
general merchandise that reflect Western lifestyle. We hunt for artisans and craftsmen who are
inspired to create "decorative art you can wear" based on their own love for the story of the
West. We round it up and bring it to you.
Originally based in Santa Clarita Valley, CA we now call Albuquerque, NM home.
As husband and wife, we have more than 50 years of retail experience in apparel, accessories,
home décor, and jewelry. For several years Bobbi Jean was on staff at the Autry Museum of
the American West working directly with visitors and curatorial staff. During her years there she
was involved in the operation of Visitor Services, the Museum Store and store event planning.
The years at the Autry Museum exposed us to the complicated, compelling, and engaging history
of the West and those that create inspired by their own vision of the West. Presenting these
artisans, musicians, and authors became our life's calling. Hence, OutWest Shop, was born!