Monday 12:00pm - 12:59pm
(PST)
The Concierge Coaches Show. Where Positive Change Happens! Bruce Cameron and Justin Nimergood, nationally sought after private and executive business coaches, share their expertise, insights, and experience in the coaching profession with their listeners. Tune in to hear their amazing quest coach speakers from different coaching arena's across the country. Join us and take a peak behind the curtain at this quickly expanding international coaching profession.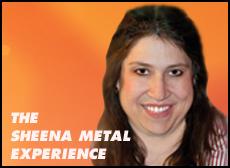 Monday, Tuesday, Wednesday, Thursday, Friday 5:00pm - 6:59pm
(PST)
The Sheena Metal Experience is definitely not your mother's talk radio show.  Combining today's hottest celebrity guests and tomorrow's most irreverent headline-makers, the show is raw, uncensored, and all-Sheena-all-the-time. Using her trademark cutting-edge observation, LA entertainment icon Sheena Metal rips the veil off the human sideshow, exposing Homo Sapiens at their most bizarre -- making you wonder how you ever got by without her. It's talk radio the way it was meant to be, "Sheena-Style": unscripted, unpredictable, a little horrifying, and a lot hysterical. It may be Sheena's show but it's definitely your experience.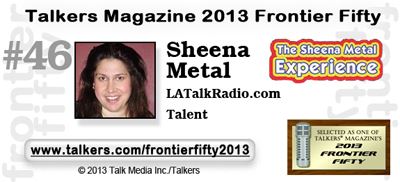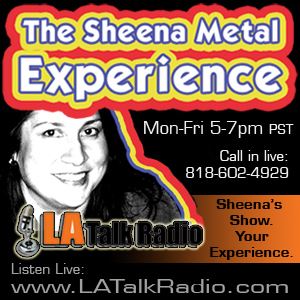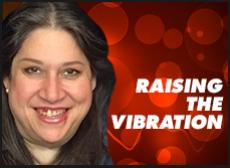 Monday 7:00pm - 8:59pm
(PST)
"Raising the Vibration" is a global movement, created to make the Earth a kinder, gentler, more peaceful place, for everyone. A positive alternative to your average political talk show, "Raising the Vibration" throws away left verses right and concentrates on darkness verses light…putting its focus on human beings who are striving to grow unity, among all of the creatures of the Earth and devoting their lives to being in service to the planet. From human rights activists, to animal advocates, to environmental experts, "Raising the Vibration" shines the spotlight on those who are continually asking, "What can I do to make the world a better place?".
Join us:
facebook.com/raisingthevibrationradio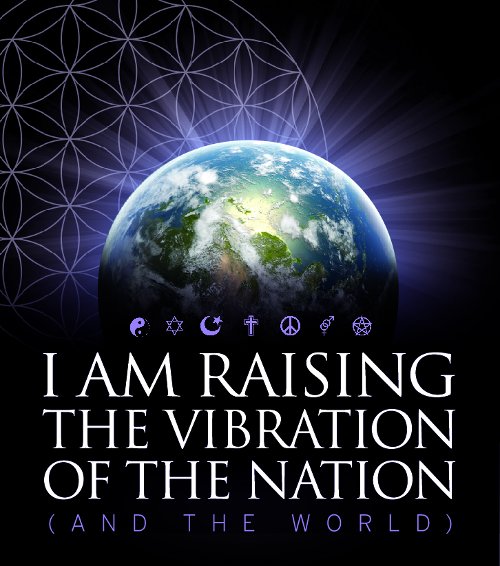 Monday, Wednesday 11:00am - 11:59am
(PST)
Table for 5 with Annette Ortiz Mata and Felicia Grigsby is a live talk show where you will be informed, educated and entertained. It is where you will hear many points of view. We will have two additional guest and our fifth guests will be our listening audience. It's where the everyday man and woman will be discussing everyday issues. Hot button topics, current events, personal opinions, an hour full of lots to hear! We will chat it up, mix it up, blend it up. It will be our journey and your voice. Real women, talking about real life topics. You will always have a seat at our table. So join in on the conversation...WE ARE Table for 5.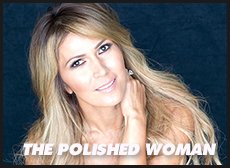 Monday 1:00pm - 1:59pm
(PST)
A polished woman is brave. She's loving, smart, beautiful and resourceful. She's everything you want to be, everything you can be. She's everything you already are, even if you don't know it yet. Join host Jessica Bunevacz along with special guest co-hosts every episode during Polished Woman as they inspire and advise, encouraging every woman to shine brightly.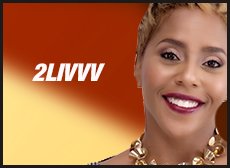 Monday 7:00pm - 7:59pm
(PST)
A moment in time where people from all over the world get to take the time to breathe again, believe again, love again and win again simply in becoming present in the space and place that embodies their greatest levels of self that may have never existed before because we were all at one point just merely existing verses fully living. Our best lives await us and here with Reyna Joy you will find the power in understanding who you are and who's you are as you go on an entire new journey of becoming the best version of yourself For His Glory like never before. It's fun, factual with layers of faith and yet ever so real with special guests from heartbeats of life. Join us each week as our Legacy depends on us ALL taking the moments to become! P.S. I Love You!