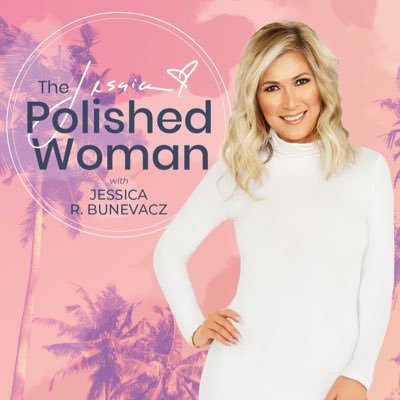 Bio:
Jessica R. Bunevacz is a Teally Award and Communicator Award winning host of The Polished Woman. Jessica's book "Date Like a Girl, Marry Like a Women: The Polished Woman's Guide to Love, Romance and Sex" is an Amazon favorite. She is a Reality Star known for being on "Making A Model with Yolanda Hadid" and the creator of "The Polished Woman" brand. Jessica is working on her second book and creating a feminine wash.
Born Jessica Rodriguez, in the Philippines and raised by her grandparents after the separation of her mother and father, Bunevacz was thrust into the role of provider after the murder of her mother when she was fifteen. With four siblings relying on her she began work early, first as a live mannequin and later as a model, actress, talent manager and television host. One of her proudest moments while working in entertainment was as the force behind a project called "Miss Ugly No More" where women were showed how they could feel and look their best.
Jessica inspires many with her new inspirational prayer videos: "Wake Up and Pray" which can be found on Instagram
Jessica is a wife and mother of three, a best friend to many and a true 'Polished Woman.'
Jessica resides in California.