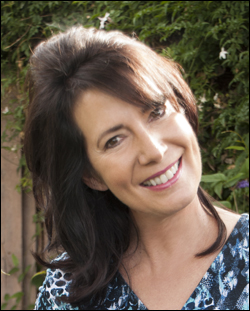 Bio:
"Dr. Debra" Mandel, aka "The Love Warrior," is a nationally renowned psychologist, author, and TV/Radio personality with twenty-plus years experience. Combining wit, wisdom and compassion, Dr. Debra has helped millions of people overcome their woes and learn to thrive! 
If you haven't yet met Dr. Debra in person, you may have seen her on many of the top-rated national TV shows (e.g., The Tyra Banks Show, The Today Show, The Early Show), or heard her on over 400 radio programs on a variety of topics, especially those centered on love and intimacy.
Dr. Debra has authored four books including the widely publicized Dump That Chump (Harper Collins, 2007). She also hosted her own radio program, Shrink Rap, wrote a "Dear Dr. Debra" column, and has been regularly quoted in articles for many national magazines such asGlamour, Fitness, Cosmopolitan.
Dr. Debra earned her doctorate from the California School of Professional Psychology and was licensed to practice in 1989. She is a member of the American Psychological Association and the Los Angeles County Psychological Association. She works with individuals, couples, and families with a range of specialties from relationship and daily life issues to depression, anxiety, eating disorders and addiction.
 When she's not out helping people transform adversity into strength, Dr. Debra loves spending time with her family and friends, her lovable Labrador Retriever, Missy, and her two favorite furry felines, Bobby and Prowler!
For more information about Dr. Debra's products and services, please visit her on the web at: drdebraonline.com.