Jim Potts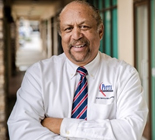 Bio:
Jim had approximately 20 years in law enforcement including working as a terrorist investigator. Since 2010, he has created violence in the workplace programs that have included conducting site assessments, writing workplace security plans, procedures and protocols for workplace events, and active shooter training. His team members include prior law enforcement and military backgrounds.
  
Jim's weekly show will consist of everything from an historical perspective on domestic terrorism up to and including current events. Call ins or email senders can get questions answered to the best of Jim's ability, which also may include many different types of safety tips for going to the mall, restaurants, movie theatres, office buildings or simply walking down the street.
  
Jim will also discuss everyday workplace related issues that are creating nightmares for the work environment by managers & employees. This could include handling conflict, hostile work environment and hiring & firing practices.
 
Our Company
Potts & Associates is a broad-based employment consulting firm practiced in unemployment cost control, human resources management, manager & supervisor training, and other critical labor relations areas. Potts represents his clients before the California Division of Labor Standards Enforcement on wage & hour issues, and, in discrimination claims, before the California Department of Fair Employment & Housing, the U.S. Equal Employment Opportunity Commission, the Workers Compensation Appeals Board, and in Unemployment Insurance Appeals Hearings.
James W. Potts, has represented and assisted employers in a variety of areas involving employer-employee relations for over thirty years, at first as an employee and then as a business partner and owner. He is a native New Yorker who earned a BA degree in history from California State University at Los Angeles and a Juris Doctorate from the University of West Los Angeles Law School.
Throughout his professional years Potts has also attained his Real Estate Brokers License, has facilitated lectures as a Master Teacher for the University of Phoenix for 13 years, is a former Reserve Captain working with the Los Angeles County Sheriff's Department, and is currently a certified mediator through the Los Angeles County Bar Association, and a published author (Right to Counsel, July 2008) and (Walking on Eggshells, August 2013).