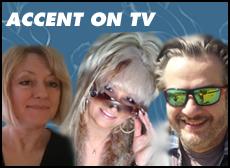 Monday 7:00pm - 8:00pm
(PST)
Accent On! TV - The Best of Poland and Europe, hosted by Ilona Europa and co-hosted by Marek Bacik, both originally from Poland along with British co- host Lucie Hill, showcases the multiple facets of Polish and European culture with guests from the world of entertainment, fashion, culinary, visual and audio arts to the political, business and scientific fields.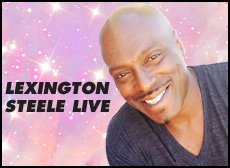 Monday 8:00pm - 9:00pm
(PST)
The "Lexington Steele Live Show" is an online broadcast where guests and callers engage in provacative discussion and soul searching interviews." Hosted by adult industry icon and Hall of Famer Lexington Steele, a variety of studio guests, ranging from mainstream personalities, stand-up comedians, professional athletes and adult media favorites will feature on a weekly basis.  Live listener calls are welcomed and encouraged. The show is informative, provacative, engaging, and highly opinionated.  The show embraces debate, ensuring an exciting hour of online entertainment.