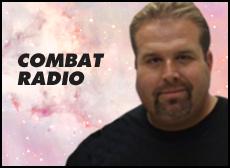 Friday 10:00am - 11:59am
(PST)
Combat Radio is a powder keg of explosive entertainment chaos with high-profile guests from the world of Film, Music and Ultimate Fighting! Ethan Dettenmaier is your host each week. Don't miss each sshow because you never know which star will be calling in or in studio live. So listen!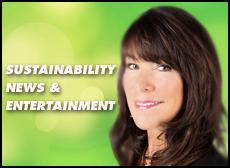 Friday 12:00pm - 12:59pm
(PST)
On Sustainability News & Entertainment Radio with Diana Dehm find out who is innovating and creating sustainable solutions happening on the planet – RIGHT NOW!  They are authors, scientists, politicians, the military, oceanographers, CEO's for Fortune 500 Companies, Athletes, clean technology geeks, our next generation, The right – the left, the sexy the not so sexy, business finance experts, Major league sports, fashionistas, Entrepreneurs, and we've even had some rock stars. You are about to hear from some of the amazing innovation disruptors for the planet!  Ever dream of making boat loads of money, connecting the dots, while doing good?  That's what we do…Hey it's just a sustainable solution right?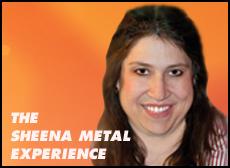 Monday, Tuesday, Wednesday, Thursday, Friday 5:00pm - 6:59pm
(PST)
The Sheena Metal Experience is definitely not your mother's talk radio show.  Combining today's hottest celebrity guests and tomorrow's most irreverent headline-makers, the show is raw, uncensored, and all-Sheena-all-the-time. Using her trademark cutting-edge observation, LA entertainment icon Sheena Metal rips the veil off the human sideshow, exposing Homo Sapiens at their most bizarre -- making you wonder how you ever got by without her. It's talk radio the way it was meant to be, "Sheena-Style": unscripted, unpredictable, a little horrifying, and a lot hysterical. It may be Sheena's show but it's definitely your experience.