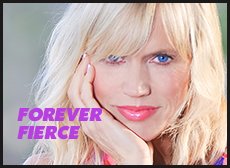 Tuesday 11:00am - 11:59am
(PST)
Forever Fierce is an all video talk show hosted by Catherine Grace O'Connell. She is joined each week by a diverse series of guest co-hosts of all ages and genders to keep the show fresh … and Fierce. This show is the definitive talk show/podcast to fiercely empower women of all ages through the lens of Midlife. Featured guests range from bestselling authors, creators, entertainers, health & wellness experts, world changers, business and financial leaders, entrepreneurs, celebrities, and moms!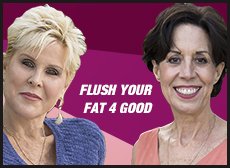 Tuesday 7:00pm - 7:59pm
(PST)
Flush Your Fat 4Good, Be Lean & Healthy for Life is not a diet or a fad. It is not a gimmick or a quick fix. Flush Your Fat 4Good is A Lifestyle for A Lifetime! It focuses on Digestion, Absorption and Elimination. This book is the blueprint of all you need to know to live this Lifestyle for the rest of your life and to never struggle again with your weight. If you follow this lifestyle to a "T"
You will no longer have sugar cravings or be hungry. You will have safe rapid fat loss along with an abundance of energy, a healthier mind, and you will sleep better. It will change the way you think about food by shifting your paradigms. This is not just about losing fat, but is about creating the most optimal health possible, now and for life. It is all based on science, physiology and biochemistry. True Freedom!