Saturday 6:00PM - 6:59PM
(PST)
TheRealityCheck NOscript radio show with 1stLADY Felicia K. is an energetic urban entertainment news broadcast. 1stLADY created a show which features current events, music and interviews in efforts to level the playing fields. With an original approach to radio broadcast, the show gives featured guest a nonbiased, uncensored environment to tell their truth and be heard.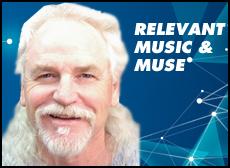 Saturday 7:00PM - 7:59PM
(PST)
Relevant Music & Muse with Guy Towe features new and independent music, current events in the greater Los Angeles area, exploring the world of songwriting with the power of poetry, and a humorous look at the past week in history.
Saturday 10:00am - 11:59am
(PST)
Smooth R&B and Jazz with live interviews and performances every 1st and 3rd Saturday of the month.