Wednesday 10:00am - 10:59am
(PST)
Our culture is obsessed with health, yet 95 percent of all diets fail. This call-in radio program features weekly topics on the subject of weight loss without dieting. Dr. Nina shares the secrets she's used with thousands of men and women all over the world to create permanent, sustainable weight loss . Using a combination of humor, compassion and expertise, she helps listeners focus on what's eating "at" them instead of on what they are eating. Dr. Nina gives lively advice and guidance, inspiring the audience to make peace with food and keep the weight off for good.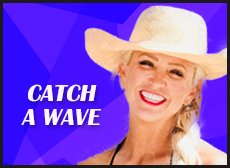 Wednesday 12:00pm - 12:59pm
(PST)
As a motivational conversationalist and die-hard prisoner of hope…the Surfin' Cowgirl dwells in the midst of the City of Angels to inspire her listeners over the airwaves like a breath of fresh air laced with gratitude, grace, and favor from on high. 
Join her every Wednesday and catch the WAVE…because the MIRACLES can always be found in the timing!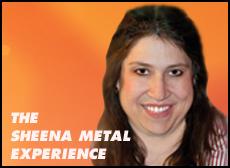 Monday, Tuesday, Wednesday, Thursday, Friday 5:00pm - 6:59pm
(PST)
The Sheena Metal Experience is definitely not your mother's talk radio show.  Combining today's hottest celebrity guests and tomorrow's most irreverent headline-makers, the show is raw, uncensored, and all-Sheena-all-the-time. Using her trademark cutting-edge observation, LA entertainment icon Sheena Metal rips the veil off the human sideshow, exposing Homo Sapiens at their most bizarre -- making you wonder how you ever got by without her. It's talk radio the way it was meant to be, "Sheena-Style": unscripted, unpredictable, a little horrifying, and a lot hysterical. It may be Sheena's show but it's definitely your experience.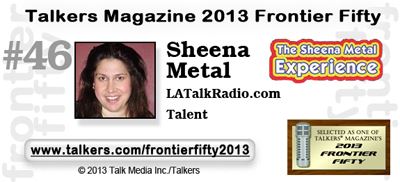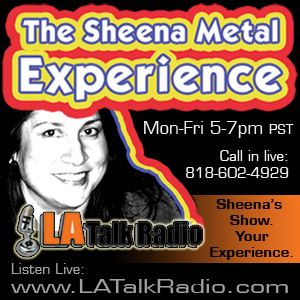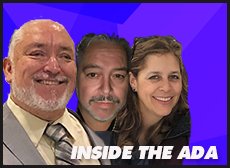 Wednesday 11:00am - 11:59am
(PST)
Joe Martinez has lived four decades in a power chair subsequent to devastating injuries he suffered from a surfing accident in his youth. He offers an illuminating perspective to life before and since the ADA - Americans with Disabilities Act. He and his team discuss topics about: accessibility, disability issues and ADA fraud. Guests provide more insight into: serving disabled customers, ADA compliance, health and well-being.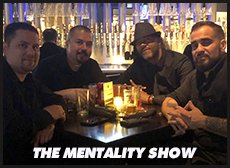 Wednesday 6:00pm - 6:59pm
(PST)
A show and round table discussion that gives listeners the rare opportunity to get inside the minds of four grown ASS MEN "of a certain age" bringing their own backgrounds, experiences, educated opinions and most importantly advice to the table regarding todays current events and just everyday problems or matters of concern possibly effecting you the listener out there. Whether you are a man or a woman it is guaranteed that this show will touch on something that HAS or most definitely WILL effect your life in some kind of way. With a clever mix of human issues and humor the listener will definitely be overall entertained.
TheMENtalityShow.com
Instagram @the_mentality_show
Twitter @mentalityshow
Facebook @The MENtality Show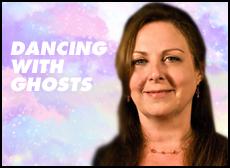 Wednesday 7:00pm - 8:59pm
(PST)
Dancing with Ghosts explores those who have crossed to the other side with renowned psychic and healer Rebecca Fearing. Those interested in contacting their loved ones on the other side are invited to call in and participate.