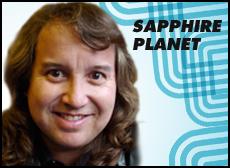 Sunday 11:00am - 11:59am
(PST)
Sapphire Planet is a meditative scientific journey through the universe, narrated by Jim J. Norris. It combines smooth, relaxing music with a lecture on a different scientific topic each week. For those who want to learn more about science in a fun, painless way.
Sapphire Planet is currently on hiatus writing episodes for an all new season 4.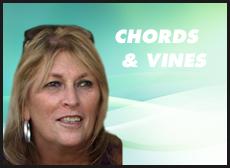 Sunday 2:00pm - 2:59pm
(PST)
On Chords & Vines Kat Ellis will be showcasing local talent (and maybe a few not so local) at various venues from near and around the Temecula Valley as well as bringing in a few wine experts fora a little "music and wine pairing."
Sunday 6:00pm - 6:59pm
(PST)
What is Insubordinate Sports Radio? It is an unruly, rebellious, unfiltered, and uncontrollable show that packs a punch! Tune in for an action packed hour of interactive sports talk hosted by personalities CG & Hanh who plan on elevating Insubordinate Sports Radio into a league of their own.  With their energetic and entertaining sports personalities; the sky's the limit for this dynamic duo and Insubordinate Sports Radio.