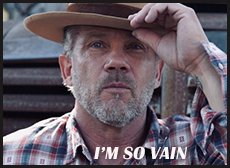 Tuesday 11:00am - 11:59am
(PST)
I'm so vain is an entertainment based talk show about you the guest. An avenue of real talk, showcasing actors, artists, musicians, comedians and authors. Let's get real. 
Our guests are motivators and influential.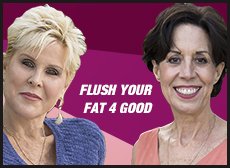 Tuesday 5:00pm - 5:59pm
(PST)
Flush Your Fat 4Good, Be Lean & Healthy for Life is not a diet or a fad. It is not a gimmick or a quick fix. Flush Your Fat 4Good is A Lifestyle for A Lifetime! It focuses on Digestion, Absorption and Elimination. This book is the blueprint of all you need to know to live this Lifestyle for the rest of your life and to never struggle again with your weight. If you follow this lifestyle to a "T"
You will no longer have sugar cravings or be hungry. You will have safe rapid fat loss along with an abundance of energy, a healthier mind, and you will sleep better. It will change the way you think about food by shifting your paradigms. This is not just about losing fat, but is about creating the most optimal health possible, now and for life. It is all based on science, physiology and biochemistry. True Freedom!
Tuesday 7:00pm - 7:59pm
(PST)
Shameless Feminine Speaks is for all the shamelessly shameless women, men, ladies and miss-fits who are ready for the feminine re-evolution!
Shamelessly shameless is the woman who embraces herself without a doubt, embodies herself without apology, and empowers herself without blame— no victim, no villain.
Shamelessly shameless is the man who seeks to heal the guilt he carries on behalf of women and from women, and who reaches for a deeper relationship with the feminine—within himself and in his life. 
Together, we move beyond our wounded inheritance, not by sword or push of pendulum, but by healing the battle between the sexes and between sisters.
This show does more than just talk about re-evolution; it brings it straight to your heart, and awakens your Shameless Feminine and all her superpowers— from her intuitive emotions and sacred sensuality to her childlike surrender and mothering nature.
Are you ready for your re-evolution? Then join Rebecca Haywood, modern-day Shaman and Sister to all, with her irreverent co-host, Sheena Metal, and other shamelessly shameless guests! 
And you get a voice too! They'll be taking your questions, stories and real life struggles that need a dose of their shameless medicine. Just email ispeak@rebeccahaywood.com prior to each show or join the convo live in her Facebook group: ShamelessFeminineSpeaks