Suzy Raleigh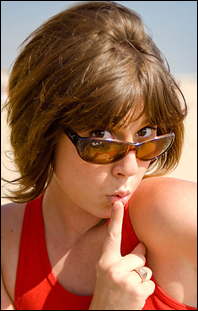 Bio:
The first thing people usually say after meeting me is, "wow, you're CRAZY!" Personally, I think that's arguable.  I prefer adventurous, spontaneous, and free spirited.  I'm a 26 year old who has had a long and full life already!
I was born in NY where I grew up as a Ford model and child actress until I put myself in an all girls boarding school and subsequently quit the business.
I went to Emma Willard School in upstate NY where I received a first rate education and had the time of my life*** After that I began my college career at the University of Colorado, Boulder, but life was too distracting at the time and I decided to be a ski bum for a bit!
Alas, that too got old and my ADHD got the better of me and I joined the U.S. Army Guard as a Special Intelligence Analyst on a whim!
Anyhow, we all make mistakes and that one led me to Marblehead, MA, for the next 4 years where I was a bartender at a bar world-famous for the stiffest drinks!  I was also a student at Salem State College, which is how I ended up in California!  I was accepted into an honors program that was spending last summer in Australia.  I had a 24 layover in Los Angeles, and loved L.A. so much that I ditched the Aussies and stayed here!
Today, I nanny for 2 adorable little boys, bartend for private events and attend yet another college!  I'm really excited to share my life experiences with my listeners and consider this yet another one of my "crazy" ventures!
Email me at suzy.latalkradio@gmail.com