Shari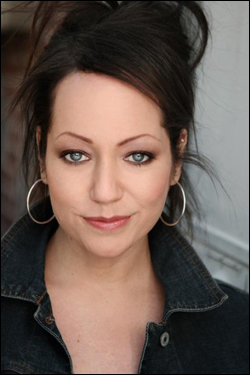 Bio:
Shari is an actress, writer and lover of lots of things. Mostly people. She hails from the east coast (evident from her large hoop earrings) via miami and nyc but is now calling Los Angeles "home" as she can occasionally be seen sporting designer purses she cant afford, giant sunglasses, and ordering coffee drinks that takes 15 minutes to say all while strategically seated peering over her laptop trying to look artsy pretending she is writing something worthwhile hoping to actually get discovered as an actress.
Shari is working towards starring in her own television sitcom because she really enjoys making people smile. The idea of taking people out of their everyday lives for a short period of time to bring them laughter and joy motivates her. The television talk show is also on the checklist as well.
In the meanwhile, you can find her silliness and her random thoughts on life in video blogs, status updates, and  is thrilled to now force people to listen to her on the radio.  Shari is overjoyed for this opportunity and wants to thank LA Talk Radio for allowing her the chance to talk like a dirty whore on air all the while under the guise of spreading love and peace.