Ronald Grant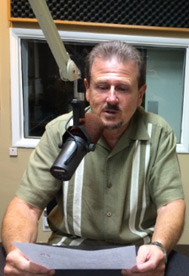 Bio:
Ronald Grant was born in Akron, Ohio and has lived in California since 1960 and in Ventura County since 1984. He has two daughters Rikki and Randi. Ronald has been specializing in the Pre and Post Retiree marketplace since 1996, and works with clients who want to have some, part, or all of their money in a SAFER place.
 
Ronald's resume includes:
Past owner of Camarillo Mortgage
Former member of the Camarillo Noontime Rotary Club
Past President of the Camarillo Chamber of Commerce
Past President of the Senior Nutrition Action Council of Ventura County where they feed seniors at site locations around Ventura County and provide Meals on Wheels.
Invited guest speaker at Leisure Village, where he educated their residents on Pre and Post Retirement issues.
Served on the 37th Assembly District Insurance Advisory Committee
Served as a member of the Camarillo Health Care District's Administrative Community Leaders Advisory Panel.

Ronald has lectured extensively on Safer Money issues and was asked to speak on Time Warner Public Access Television about How to Protect Your Retirement Assets. Ronald also has a weekly radio show on KVTA 1590 AM every Saturday from 10:00am to 11:00am pacific time and listen to Safer Money Solutions.