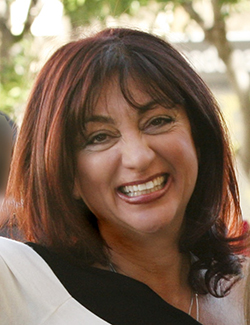 Bio:
Shari Karney is an incest and rape survivor who advocates internationally for all sexual assault survivors.
She is a graduate of UCLA, summa cum laude, Phi Beta Kappa, and Loyola Law School, Los Angeles, where she earned her law degree. She is an attorney for sexual assault, rape and abuse survivors against large institutions.
Shari created a model law in California that changed the statute of limitations for victims of child sex abuse that passed unanimously to stop the running of the statute of limitations for adult survivors of child sex abuse.  Shari is now working with Congress on national landmark legislation, the Uniform Statute of Limitations Act "Karney USOL Act" to eliminate the statute of limitations civil and criminal, backward and forward for all survivors of child sex abuse in all 50 states.
A movie has been made about Shari's life called "Shattered Trust: The Shari Karney Story."
Shari is the Founder and President of Roar as One, Inc. A non profit whose motto is "Justice for Survivors."