Rev Dev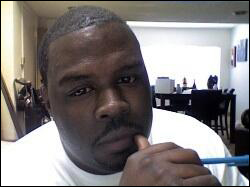 Bio:
Truth Lover!
Servant, Pastor, Teacher, Community Activist, Counselor, Husband, Father, Son and Brother
Devin spent years working in the music industry, writing and producing music for some of today's biggest artists. With many successful albums to his credit, including a project that was nominated for a Grammy in 2005, he left the glitz and glamour of Hollywood to work in the trenches of inner city Los Angeles and has dedicated his life to service.
Devin is the executive director and founder of a nonprofit organization that offers mentoring and programs to youth across Los Angeles. He's overseen voter registration projects, as well as organizes meetings and campaigns in support of bills and proposed legislation that affect minority youth. He has volunteered countless hours on community clean-ups, tree plantings, and worked with a Women's food distribution program that feeds hundreds monthly.
He received a call to ministry in 2010. He studied the Bible intensely for 2 years at LABTS and studied pastoral leadership, community development and civic engagement at USC, School of Religion and Civic Culture (PTM Alumni). He is now a Pastor/Teacher in Los Angeles, CA with a heart for the truth of God's Word.