Pastor Dee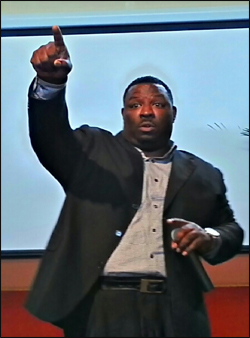 Bio:
One of the founding pastors of B.A.S.I.C, LA a new church plant serving Los Angeles & The Southbay. Pastor D loves God and lives for Him. He is passionate about apologetics & defending the "Once for all delivered to The Saints gospel".
He teaches the Bible in a way that's fun, engaging & effective. His heart to see people who are just "church-GOERS" really become genuine devoted followers of Jesus Christ comes across in every message he preaches. He says way too many people just go to church & way too many people just claim to be Christian but God doesn't ask us for lip service - He commands Life service.
He has a heart for people in the inner city of Los Angeles and wants to plant more sound, biblical churches there and in other great cities of the U.S.
He is available to speak at your church event or conference.