Michael Sterling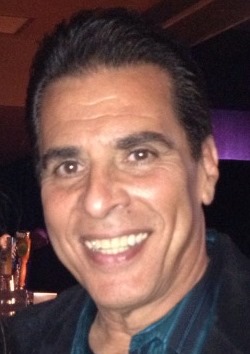 Bio:
Michael Sterling of Michael Sterling & Associates is one of the most distinguished, entertainment publicity veterans in Los Angeles. Highlights of his promotional career include Broadway: Joseph and the Amazing Technicolor Dreamcoat starring Andy Gibb. Off-Broadway: Now Hear This! Starring Kathy Buckley. National Tours: The Fantasticks starring Robert Goulet. The Pirates of Penzance starring Andy Gibb and Barry Bostwick.
 
Annual U.S. Theatre Tours: The Magic of David Copperfield, Broadway on Ice starring Scott Hamilton, Concert on Ice starring Dorothy Hamill. Annual U.S. Arena Tours: Stars on Ice; Los Angeles Broadway Musicals: The Full Monty, Beauty and the Beast, The Addams Family, Disney's Tarzan, Side Show, Seussical, Damn Yankees, Into the Woods, The Producers, Young Frankenstein, Sunset Boulevard, And the World Goes Round to name but a very few. Original Musicals: Inside Out, Welcome to My World and LA Now and Then. Special Events: Fractured Broadway 2, Broadway Unplugged. Plays: Seaglass Theatre's A Christmas Twist, Kvetch, and Of Grapes and Nuts; Like a Dog on Linoleum starring Leslie Jordan, Lemonade starring Maxwell Caulfield and Heather Tom, Renaissance Geek starring Paul Stroili, Life x 3 starring Tony Award nominee Bill Hutton; and off-Broadway's Don't Buck with Me! Starring Kathy Buckley.  Since 2007, Sterling has produced LA's Next Great Stage Star®, the only annual musical theatre competition in the western United States. The competition is now sponsored by Princess Cruises.
 
Celebrities:Elizabeth Taylor, Lance Armstrong, Scott Hamilton, Joan Collins, Morgan Freeman, David Hyde Pierce, Alan Thicke, Burt Bacharach and Carol Bayer Sager, Andy Gibb, the Bee Gees, George Harrison, Donny and Marie Osmond, the Osmond Brothers, Carol Lawrence, Robert Goulet, Debbie Reynolds, Donald O'Connor and Ann-Margret. Additionally, Mr. Sterling has represented Emmy Award-winning television specials, celebrity books, Grammy award-winning albums and CDs.
 
Aside from co-producing and co-hosting State of the Arts with Paul Stroili since May 31, 2010, and now Andrew David James since June 2, 2016... Mr. Sterling is co-producer and host of select Los Angeles theatre coverage for BroadwayWorld TV (BWW TV) and is a leading media member at Red Carpet openings hosted by such live arts institutions as the Los Angeles Centre Theatre Group's Ahmanson Theatre and Mark Taper Forum; and Broadway LA's Pantages Theatre in Hollywood. He is also a director and producer of musical theatre throughout Southern California and Las Vegas; and, founder of Sterling's Upstairs at The Federal in North Hollywood, CA (msapr.net). Referred to as "LA's Cabaret destination…" by the Los Angeles Times and named one of LA's top Five Supper Clubs by LA Weekly, Sterling's Upstairs is the most critically acclaimed, award-winning venue of its kind in greater Los Angeles. Dedicated to presenting the best of Broadway stars and Nightclub artists in a supper club, concert setting, Sterling's has presented over 1100 concerts featuring over 1500 performers.  2018 marks the celebrated supper club's 12th Anniversary year.