Jesse Estevez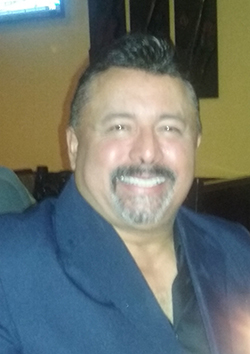 Bio:
Jesse born and raised in Boyle Heights Ca,  attended Murchison Elementary and El Sereno Middle School & Burbank Junior High,  attended Franklin High School graduated in 1980,  went to East Los Angles & Glendale Community College...  Coached little baseball for 10 years, physical education teacher for 12 years K-6th grade.
Worked for Scripps College for 7 years as a Fitness Manager manged two departments the fitness center / aquatics, attended school for theater acting, for last 8 years has been doing the passion christ paly were he played Jesus for 3 years, this year played King Herod,
Hobbies are swimming, cooking, writing, going to sports events raiders  & redsox  fan,  for the last two years has been producing his own public access television program at pasadena media.
Jesse has two siblings Jeanette & Gloria.