Eric McCoy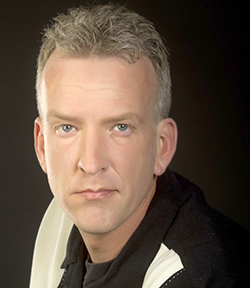 Bio:
Eric McCoy, C.A.T.C II, is a Certified Addiction Treatment Counselor who has been working in the substance abuse industry for over 17 years, Author of Pain, Failure, and Misery are the Stepping Stones to Success, and Host of High While Clean Podcast. He has acquired an ability to reach people through unique tactics that don't fall into the normal scope of treatment. Based in Los Angeles County, California, he has been in successful recovery from drug and alcohol addiction for over 7 years. He has a powerful story describing how he relapsed having 11 years clean but miraculously was able to return with a vengeance.
As a 6 time convicted felon who was facing 15 years in prison in 2001, Eric has impressed upon a conviction that, "no matter where you have been or what you have done, you can do anything you want if you are willing to fight for it."
Eric's personal experiences, healing, and sobriety are what inspired him to become a Certified Addiction Treatment Counselor. In 2002, he began school while a live-in house manager at a residential treatment facility. He became a counselor for a residential treatment facility in 2005. In 2006, Eric became a C.A.T.C II, Certified Addiction Treatment Counselor. He was promoted to Program Director of that same program in 2008.
Eric opened the doors to Serenity Life Counseling in 2009 and led the facility as Executive Director and Clinical Director. His determination, ambition, and perseverance enabled him to work his way into the court system, get clearance into the jails as well as with the same department who actually arrested him all those times back in 2001 and 2002. Eric decided to leave this facility in 2012.
He has worked with Warren Boyd, who is known as the interventionist and addiction specialist to the Hollywood stars and Bob Forrest, who is perhaps best known as the straight talking, tell it like it is counselor on VH1's Celebrity Rehab with Dr. Drew.
The ensuing years ignited a fire inside of Eric as he began to compose his autobiography and self-help book, Pain, Failure, and Misery are the Stepping Stones to Success in 2018. His profound knowledge and expertise on substance use disorder and how he works with others has always been guided by his deep compassion and understanding. That same year, he began teaching at a college.
Eric now focuses on education as he is an instructor at a New Creation College for people working to become counselors. His emphasis is to create an environment for people to learn tools of healing themselves by focusing on the experts that are working with them. Eric is working to give a voice to those that have died from a drug overdose and advocating for those still suffering by sharing his story of pain and how he was able to use his suffering to achieve success he never imagined.
Today, Eric enjoys spending time with his family and friends, playing the guitar and singing, and, of course, getting "High While Clean," and yes…this is possible for you as well.