Dore Frances, PHD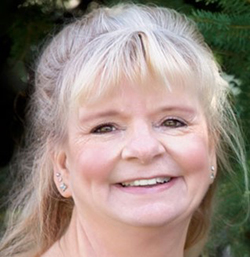 Bio:
Doré hosts this talk radio show where new topics are discussed as she interacts with creative and fun guests, call-ins, and your comments.
This show is meant to be a lot of fun!
You never know who's going to show up….and Every Voice Matters.
Light, uplifting, and hope-filled!
Born in 1953 in San Francisco, California, Doré has a lifetime of adventures to share. Her work experiences have included being a veterinarian assistant, a newspaper columnist, a legal secretary, working at McCormick & Shilling, a chiropractic assistant, a car salesperson, a bank teller, an employment agency co-owner, a grant writer for the City of Pacific Grove … and then the entrepreneur part kicked in.
Dore started a company that assisted attorneys with legal personnel, until cancer came calling. The business closed and it was several years until the advocacy part of her life bloomed. That came to be in 2001.
Today Doré looks forward to the next part of her life and seeing where life will take her. Fresh starts are good for everyone. Reaching out via a radio show is the first step. Her businesses continue as she explores what may be next.
All Things Considered – Every Voice Matters is the theme.
We all have things in our past that we wish we could change... broken dreams and relationships, bad decisions and mistakes we wish we could undo. However, fresh starts don't begin with a change of circumstances; they begin with a change of heart. Let's share the hour together with open minds and a fresh cup of coffee for a cheerful blend of good news and hope that will meet you right where you are.
There are many powerful life stories out there to be shared. Will you take a leap of faith and join us every Thursday? Today can be the start of something wonderful... All Things Considered – Every Voice Matters
To be a guest on the show – please send an email to Dore@dorefrances.com.