Bubba Morales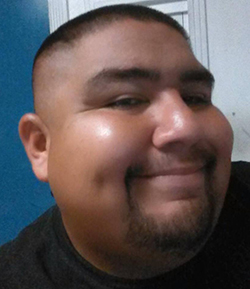 Bio:
NAME: AL ANTHONY ALVAREZ MORALES
STAGE NAME: BUBBA "THE BIGG DAWG" MORALES
D.O.B: 10/12/1982
BIRTH LOCATION: BOYLE HEIGHTS, CA
PARENTS: PAUL & LYDIA MORALES
I WAS BORN AND RAISED IN BOYLE HEIGHTS BY A WONDERFUL LOVING VILLAGE OF FAMILY AND FRIENDS. I HAVE 3 AMAZING SISTERS BUT I AM CLOSEST TO MY SISTER PAULINE(NEENEE). I GREW UP PLAYING OUTSIDE WITH MY FRIENDS AND PLAYING REC. SPORTS AT GARCIA AND COSTELLO PARK. ATTENEDED LORENA ELEMETURY, STEVENSON MIDDLE AND BOTH ROOSEVELT AND GARFIELD HIGH SCHOOL WHERE I GRADUATED IN 2000. PLAYING HIGH SCHOOL FOOTBALL LEAD, ME TO PLAY SEMI PRO FOOTBALL WHILE ATTENED CULINARY SCHOOL AT TH E ART INSTITUTE OF LOS ANGELES. ALTHOUGH I WAS UNABLE TO MAKE A GO OF MY CULINARY PASSION, I CONTINUED WITH ANOTHER PASSION AND THAT WAS FOR FOOTBALL. I HAVE COACHED SPORTS SINCE I WAS 13, BUT FOOTBALL IS MY MOST PASSIONATE COACHING EXPERIENCE. BESIDE COACHING I HAVE WORKED AT PEPE'S TOWING SINCE I WAS 19 AND IT IS EXTREMLY HARD TO SAY IT DOESN'T FEEL LIKE HOME. CRACKING JOKES AND TALKING ABOUT LIFE IS A DAILY THING IN THE OFFICE, ON THE FIELD, OR IN MY OWN HOME. I JUST WISH I CAN SHARE MY THOUGHTS WITH ALL OF YOU AND YOU CAN SHARE A LAUGH OR TWO WITH ME.