B.I.G.G.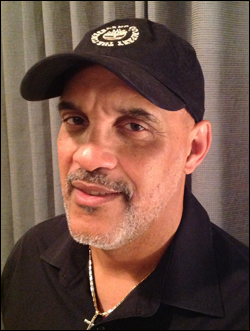 Bio:
Pastor Charlton L. Davis is affectionately referred to as "BIGG" by "The Twins." The moniker began as a joke, but now he graciously accepts it as an acronym: "Biblically Inspired by God's Grace."
Pastor Charlton was the producer and host of the former "To Tell the Truth" and "The Pastors Forum" radio broadcasts in Los Angeles. He was also a guest host on the former "Love in the Spirit" radio program, on which he debated some of the most popular television pastors. During these debates, he lovingly, successfully and accurately challenged and dispelled several of the biblically inaccurate doctrines taught by these men, including tithing being the "covenant connector" and the "gospel of inclusion." In addition, he is producer and host of the YouTube channel, "J34 Contenders,"youtube.com based on Jude 3-4.
His objective then, as it is now, is to obey the biblical admonition to accurately interpret the Word of Truth (2 Timothy 2:15) as well as properly represent the Church of the Living God, which is (or at least should be) the "pillar and the ground of truth" (2 Timothy 3:16).
Last but not least, he is the husband of The Reluctant First Ladywww.reluctantfirstlady.com, and the proud father of four wonderful grown children and one amazing grandchild, all of whom have received Jesus Christ as their Lord and Savior.