Adam Teipel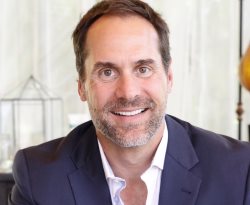 Bio:
Adam Teipel lives to blow things up; Adam is a conscious Senior Business Executive, High Performance Coach, and one of the world's first Reconnective Healing Associate Instructors, who inspires and empowers you to create a new reality that you, your family, and entire tribe will love, igniting real results for realizing your full potential.
Adam Teipel writes, speaks, and educates about how anyone can escape mediocrity to achieve peak performance and new levels of balance in career, health, relationship and overall life. His insatiable obsession with human potential and performance is the catalyst that has driven him to continually thrive in the corporate world, as an entrepreneur, and a thought leader in the fields of energy healthcare and change.
 From a young age Adam steeped himself in the various practices, rituals, and mindsets that evoke the change and growth that the most successful figures of our time utilize. He incorporates the best practices from each of these in his own daily life and with the myriad of teams, audiences and private clients he coaches.
 He is currently finalizing the creation of a new, cutting edge online educational platform that will be the catalyst for everyone who wants to experience real shifts, changes, and transformation in all areas of life. The best part of what Adam will reveal is how simple it is for all of us to become overnight masters!