Tanya Cha Cha Sandoval Mcmahon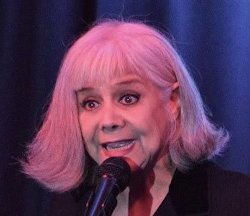 Bio:
First Latina in Hollywood to work as a stunt lady. Doubling some of Hollywood's leading ladies, when Latinas weren't seen on screen.
Working on over 100 films and tv shows, videos. She is the founder of USA, premiere stunt women's group and held the high fall record for years.
She was also the first paid Latina at the comedy store. Created the first diversified female standup shows at the comedy store for 4 years.
Only Latina to be working both, Improv and Comedy store simultaneously, by both owners who brought her into their clubs, believing in her talents.
She did Cesar Chavez's last fund raiser Beni fit and he loved her!
Clint Eastwood discovered her as an actress and directed her. Sam Kennison brought her to the Comedy store, she has opened for Jimmy Phallen, Drew Carey, George Lopez and Fluffy and many others. CEO, of Los Feliz comedy room.