Rick Thompson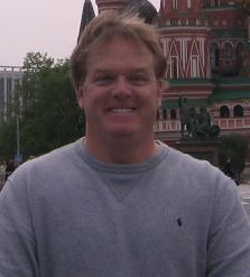 Bio:
WHAT WE ARE/WHAT WE DO
This is a new internet radio program designed to help anyone suffering from various forms of addiction. Our aim is to offer guidance and help to obtain treatment and care.
We do this by talking each week about different the aspects of addiction and or disorders. We have guests on the show who can talk about their experience pertaining to their addiction. and how they dealt with it, with a view to giving other addicts hope and inspiration, and let them know that are not alone. There is also a call in number and we invite listeners to call in for advice or just someone to listen.
Life Repair RECOVERY TALK RADIO " Listening Without Judgment"
Rick Thompson
Host
11271 Ventura Blvd Ste 301
Studio City, CA 91604
(818) 505-6900 24/7 Helpline
MY BACKGROUND
My name is Richard Thompson. I have been in a 12 step recovery program for 23 years.  I am grateful to have been clean and sober for that entire period.
My story is one that is shared with millions of people who were raised in an violent alcoholic environment. I have been on my own from the time I was 13 years of age. I have traveled many roads throughout my life, and these travels have taken me around the world.
My professional background is in the Live Concert Promotion/Production  business, after 40 years, that part of my life no longer held any true meaning, I decided to devote the balance of my life to helping Alcoholics and Addicts, and people of various addictions through the dark hallways of their lives.
It is my hope that with direct honesty, incorporated with recovering alcoholics, addicts and professional guests, that this show will be able to reach into the heart and soul of the suffering addict or alcoholic, and give them a shaft of light which if sought, show that their lives can be changed for the better.
It is my heartfelt duty to help others obtain the gift that I have received, and assist them in finding a new way to live their lives. I can only keep this gift if I give it away, and help another person who is in severe crises and in dire need.
Richard Thompson
Life Repair Recovery Talk Radio
11271 Ventura Blvd. Ste 301,
Studio City, CA 91604
(818) 505-6900