Kelli Miller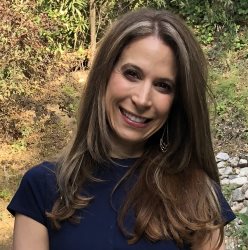 Bio:
Kelli Miller, MSW, LCSW is a widely known therapist, host, actress, and author. On-air for SIRIUS Satellite Radio Channel 198, "Professor Kelli" was the relationship expert who delivered dating advice and answered communication questions. Kelli also co-hosted her own TV show Love and Money: The Advice Show. Annoyed with all her single girlfriend's complaints, Kelli decided to write Professor Kelli's Guide to Finding a Husband (Lulu, 2010) and was the advice columnist ("Ask Kelli") for the largest listserv in the country, as well as for The Examiner newspaper. Kelli recently wrote Thriving With ADHD: A Workbook for Kids (Callisto Media, 2018). Kelli currently works with adults, adolescents, and couples and also runs therapy groups at an alcohol and drug rehab center.
When Kelli takes a break from people's problems you'll find her on the big screen. She has appeared on NBC, CBS, ABC, Investigation Discovery, The Learning Channel, The Weather Channel, Destination American, DIY Network, and more. She has been in over 8 television series' and over twenty-five commercials. She's also conducted voiceovers for the Central Intelligence Agency (CIA), the US Navy, American Public Education, The Genetics and IVF institute, and more.
Kelli lives with her adoring (when he does the dishes) husband David, their two sons, and their pet whippet named Moose. If you want to make Kelli's day, buy her a good piece of dark chocolate.