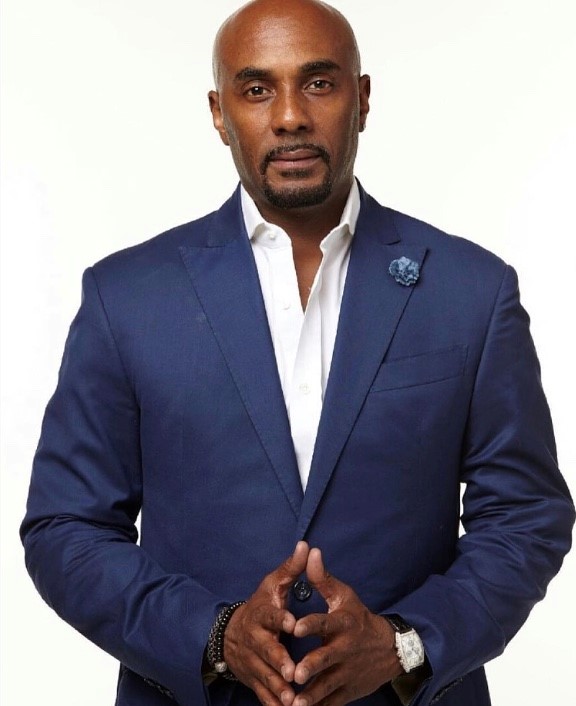 Bio:
Dave made his way to Hollywood after receiving a Bachelor of Arts from Morehouse College. He credits college friend Morris Chestnut with giving him his introduction to Hollywood. Dave currently sets up Morris's appearances throughout the country, as well as other well-known celebrities in Hollywood. Brown found success in Hollywood, both in motion pictures and television, but he also sought out a night-life in the City of Angels.
His inaugural endeavor, a networking First Sundays venture called "Out Of Sight/Out Of Mind" was an instant smash. His soirees became so successful, that they became weekly gatherings. Brown insured that the party—the brilliant combination of all the right types in Hollywood, a soothing, laid-back but festive environment—would be a must-attend event.
He used his name to foray into many lucrative arenas, some obvious, such as filmmaking (Aqua Line Films) and others quite unexpected (high-end water with blinged-out Swarovski crystals on the bottles, selling for $75 throughout Europe and at the Delano Hotel in Miami), all serving to align the name Dave Brown with quality and excellence.
Brown's well-known friendship with Academy-Award and Grammy Award winning actor Jamie Foxx, with whom he worked diligently during his Oscar quest, positioned Dave to be a confidante to the actor/singer/comedian. Dave Brown is responsible for executing Jamie Foxx's Oscar Celebration Event. Brown continues to collaborate with influential pillars in the industry to create events at such a colossal caliber.
Dave Brown brings integrity, fortitude and an uncanny ability to pull things together. The industry veteran doesn't trifle with his integrity because everything he does has his name attached to it and his name is his brand. "I am about building strong relationships and a great rapport. I believe that it's important to surround yourself with good people and that's what I am doing in Hollywood. It's about leaving an imprint, not a soft print."