Felicia Grigsby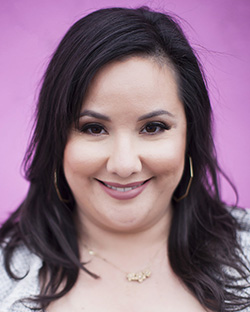 Bio:
A proud native of Los Angeles, I was born in Santa Monica, raised in Gardena and the South Bay and LOVE everything about LA and the Golden State!
I AM....
AN ACTIVIST - I believe in standing up for those who cannot stand up for themselves. I will use my very loud voice for them.
A WIFE - I love being married and being married to my husband. We have been a couple for 21yrs and married going on 17! We are writing the book of our life together with many unique chapters. It's a work in progress!
A MOTHER - A dream that I am so very blessed to have come true. Being able to stay at home with my two boys for the past 11 years has been the best and hardest thing I have EVER done! It has been the hardest job I never interviewed for.
AN IDEALIST - I love all things positive and bright! I love white puffy clouds, rainbows, and Hello Kitty. I believe good will always win out over evil. I believe we can all live together even if we don't all agree! I am a glass 1/2 full kinda girl.
EVER EVOLVING - I am not the same person I was in my 20's or my 30's. I don't have all the answers and I am ok with that, sometimes. I want to know and see lots of different points of view. I look forward to broadening my perspective with this new venture of meeting all of you.