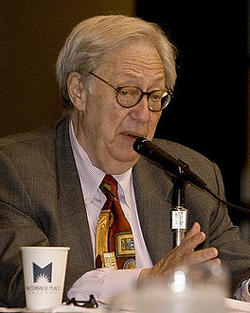 Bio:
Former TV anchor for KTTV and talk show host at KABC and KFI in Los Angeles. Moderator of "The Devil's Advocate" nationally syndicated personality program. He has appeared on Oprah, The Today Show, Good Morning America, Larry King and Sixty Minutes.
Author of several biographies including "Diplomatic Crime", "The Nazi Hunters" and "The Gospel According to Billy"
Past president of worldwide marketing at 20th Century Fox Studios and currently CEO of Business Matchmaking, now in its tenth year as a public-private non-profit foundation, twice selected as the nation's leading small business support program.