Carmen Rene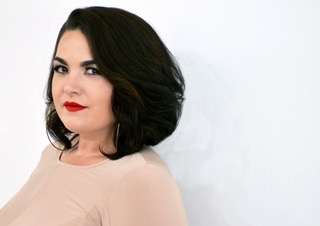 Bio:
Small town girl Carmen Rene moved to Los Angeles in 2006 fresh out of high school with dreams to take the fashion industry as a Buyer by storm. Coming from Eagle Creek, Oregon, she was excited to see what the California lifestyle had in store. 
 
Carmen's degree in Fashion Marketing from Woodbury University
turned into 5 years USC hospitality and then the 3-year journey to pursuing her dreams. She found the world of body positivity and knew she was meant to share her story.  Carmen created @EatTheCakeToo on instagram. Her goal is to stop being concerned with what anyone has to say about anyone else's body. She aims to recreate the unrealistic standards of beauty. 
 
Carmen suffers from lymphedema, which is a condition that causes swelling in the legs and feet. Carmen wanted to use her own insecurities to show that being different doesn't make you any less worthy of self love.
 
Carmen has been on a mission to help others on their journey to body acceptance. She is confident, driven, a self-loving warrior and she is just getting started.