Bridgetta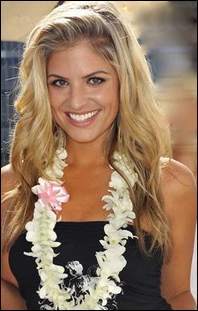 Bio:
Bridgetta has made her way to the top as an International Star, and she was the 2013 Harley Davidson Cover Model. Bridgetta was widely known for her late night infomercials as the "Extenze" Spokesgirl. She had a hilarious costarring role on Showtime's hit show, Californication," on season 3. You can catch her most recently starring in "The Ideal Husband" (GMC), "Walk A Mile In My Pradas," (won Spirit Award), and in "6 Nonsmokers."
A huge advocate for charities, Bridgetta participates in the yearly "Reality Rally" –An Amazing Race for Michelle's Place Breast Cancer Charity. She placed First Place Female and 10th overall out of 713 people in Reality's Mud Run for StandUptoCancer, and participates in the Spartan Races for police charities. She is also the spokesperson for "Chicago Academy of Music" which benefits the Chicago Children's Advocacy Center for Abuse.
Her fan base has grown exponentially watching her adventures on the DirecTV hit show, "Project My World", where Bridgetta's escapades included skydiving over the Great Barrier Reef, racing V8 cars, jumping off Kawarau Bungy Bridge, as well as a ton of other crazy stunts. Bridgetta demonstrated her survival skills in Ted Nugent's television series, "WANTED: Ted or Alive," forging through the wilderness; she even hunted for wild boar and deer, and killed and grilled her own live chicken!
Possessing Beauty and Brawn this experienced model, host, and actress, was also the face of AXE Bodywash online. The athletic brawn side of Bridgetta has taken her from being a former Britney Spearsback-up dancer, to Quarterback in " The Lingerie Bowl ", she even had police and pilot training, co-piloted a WWII plane! "Good Morning America"  did a piece on her as "The Queen of Late Night TV."
Stepping away from her busy entertainment life, Bridgetta has also gone back to school. She is now a certified Herbalist, Aromatherapist, and is finishing up for Holistic Healthcare Practitioner, Nutritionist, Massage Therapist, and Yoga Instruction.