Annette Ortiz Mata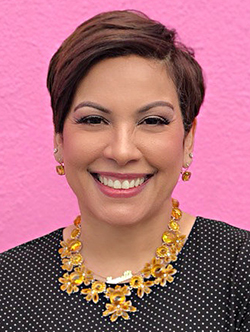 Bio:
I am a proud Latina. I am Puerto Rican from The Bronx, NY (which makes me a United States Citizen - wink!) My experience being bi-coastal has brought a lot of range to my life and has expanded my vision on how Latinas are perceived on both coasts.
With the desires to be informed, educated and entertained, I pursued a career in Communications. I am passionate about the truth. I am a news junkie and love to learn something new. Blogger (writer) for Soul of a Woman.blog, with articles featured on ThriveGlobal.com and Co-Host on Table for 5 - Video Podcast on LATALKRADIO.com. I am CEO of Matafied Productions, Inc., an entertainment company.
My hobbies are reading and singing and dancing...I love to laugh out loud. Married to a fantastic man and mother of two incredible sons.